About Us!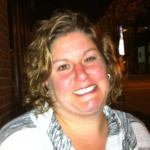 Stacy Shafman, Owner
Fur Real Fun
Pet Sitting & Dog Walking
Hello my name is Stacy Shafman. I am a professional pet sitter and dog walker in Clayton, MO. I cover Clayton, Richmond Heights, University City, Brentwood, Ladue, and Maplewood.
I was born in NJ but raised in St. Louis, MO. After high school I attended Missouri College and graduated Summa Cum Laude as a Certified Dental Assistant. I worked for several dentists over the years. I also worked at The Gatesworth caring for the elderly.
Since I was a child I always loved animals and have always had a pet in my life. My mother always called me the Pied Piper of animals. I have had dogs, cats, fish, lizards, a duck, a Parrot, turtles, a sugar glider, ferrets and rehabilitated a squirrel and released him. I have always wanted to work with animals on a daily basis and I believe I have found my calling.
I worked at Kennelwood Village cleaning kennels and feeding and medicating cats and dogs that were boarded with us. I took a course in pet behavior and learned some of the signs to look for in dogs and cats when they are showing signs of fear, aggression, anxiety, happiness or playfulness. I received a certificate. I loved caring for the dogs and cats.
Having 6 pets to come home to everyday was what I loved best. So after thinking about things for a while I decided to become self employed and care for peoples' pets as if they were my own.
So if you need someone to be there for your pet(s) when you can't be, call on me!